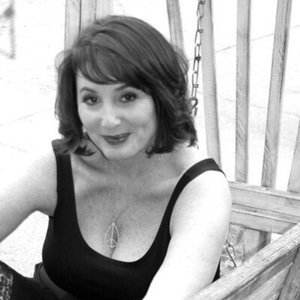 Jenny Levison
Special guest
Jenny Levison is the owner of Souper Jenny restaurants in Atlanta (Buckhead, Westside, Decatur and Brookhaven). Her journey actually started as an actress. She studied Theatre at Carnegie Mellon and then lived & worked in LA. It was during a stay in Atlanta doing a production that she got into the food business. After a 22 month trip around the world learning food techniques from all different cultures, she came back and Souper Jenny was born. She's a single mom, an entrepreneur, and an inspiration to everyone she meets.
Jenny Levison has been a guest on 2 episodes.
November 14th, 2017 | 9 mins

On this short bonus episode, you'll find out Jenny's next travel adventure, current book recommendation, her desire for the Souper Jenny legacy, and why she's my Oprah!

November 14th, 2017 | 23 mins 36 secs

entrepreneur, jenny levison, restaurant owner, souper jenny

She started a restaurant empire after traveling the world for 22 months. Hear how Jenny Levison balances being a single parent and a business owner and the lessons she's learned a long the way.